Muaythai is een oosterse krijgskunst die al eeuwen wordt beoefend en zijn oorsprong heeft in Thailand (het voormalige Siam). Het wordt ook wel Thaiboxen genoemd, wat eigenlijk de Engelse vertaling is van Muaythai. Vaak wordt er gesproken van de vechtkunst met de 8 ledenmaten. Buiten de handen en voeten worden namelijk ook de knieën en de ellebogen gebruikt om te strijden. Muaythai bestaat uit een aantal onderdelen namelijk:
-Muaythai, als oosterse ringsport.
-Muay Boran, dit is een verdedigingsvorm.
-Krabi Krabong, een vorm met zwaard en schild.
-Nuat Phaen Thai, Thaise verzorgingsmassage waarbijook het gezondheidsaspect naar voren komt. Het gedeelte van Muaythai dat het bekendste en het meest beoefend is, is als oosterse ringsport. Vaak wordt het in een adem genoemd met kickboxen, maar deze twee zijn zeker niet hetzelfde. De verschillen zijn onder andere dat:
Bij Muaythai maakt men gebruik van de versierselen zoals de mongkong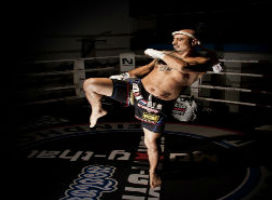 -Muaythai al eeuwen wordt beoefend en zijn oorsprong heeft in Thailand, dat wil zeggen dat de benamingen en de cultuur tijdens de training ook Thais is.

Bovendien heeft men tijdens wedstrijden bij Muaythai een Wai-Khru en Thaise muziek.
Bij Muaythai maakt men gebruik van de versierselen zoals de mongkong
MT IFMA olympische sport
Olympische deelname: Nu Muaythai officieel erkend is door IOC (Internationaal Olympisch Comite) het Muaythai stappen zetten richting toetreding Olympische Spelen. IFMA geeft aan welke acties nodig zijn, MON volgt dit op en zorgt binnen Nederland en in samenwerking met Europese bonden voor draagvlak en draagkracht.
Wat is IFMA
In 1989 zijn de besprekingen rond de International Federeation of Muaythai Amateur( IFMA) begonnen met 20 amateur bonden van over de hele wereld. In 1990 was de IFMA een feit.
Een bijzonder moment voor de IFMA en daarmee ook voor de Muaythai is het jaar 2006 toen de IFMA lid is geworden van de GAISF wat een zuster organisatie is van het International Olympic Commitee (IOC) .
Hierdoor was het voor de IFMA mogelijk om deel te nemen aan de Tafisa Games in 2008 die onder de Olympische vlag worden gehouden. Wat een
6 december 2016 is IFMA Muaythai erkend door de IOC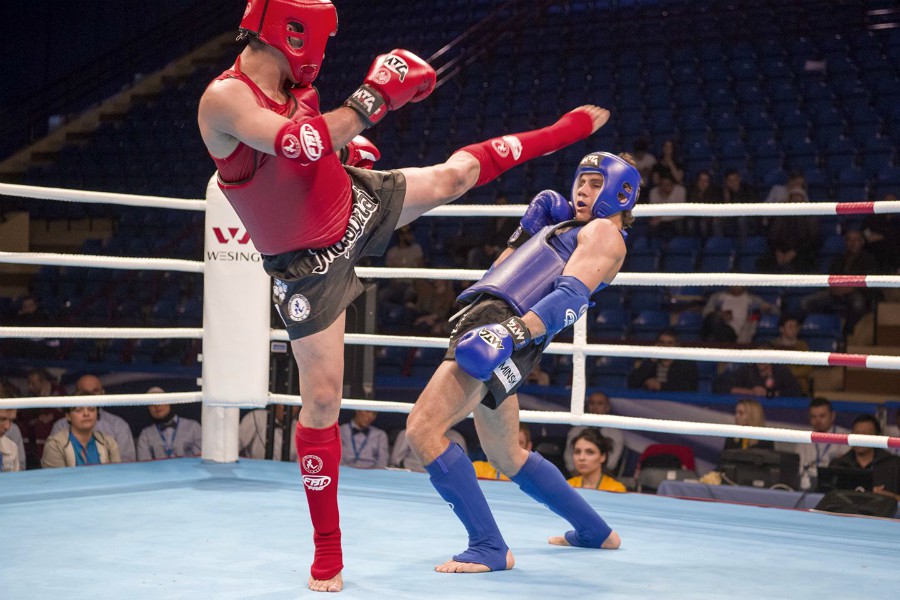 Wat is MON
Muaythai Organisatie Nederland is in 1981 begonnen als Thai Boxing Bond Nederland (TBBN). Later is deze overgegaan in Muay Thai Bond Nederland (MTBN) en in 2004 is deze de MON geworden.
De bond is aangesloten bij de International Federation of Muaythai Amateur (IFMA), de grootste internationale bond die zich richt op amateur Muay Thai wedstrijden. Hier zijn 128 landen bij aangesloten (IFMA, 2012).
IFMA is daarnaast weer erkend door IOC, Sportaccord, een zusterorganisatie van het Olympische Comité (Sportaccord 2012).

De vereniging heeft ten doel het leiding geven aan en het op verantwoorde wijze bevorderen van het
traditionele Muay Thai, Muay Boran, massage, meditatie, en Krabi Krabong en daarmee aanverwante
zelfverdediging methoden, die hun oorsprong in Thailand hebben,
Imagine everything that WordPress can do is available to you quickly and in the same place on the interface. No need to figure out HTML tags, classes, or remember complicated shortcode syntax. That's the spirit behind the inserter—the (+) button you'll see around the editor—which allows you to browse all available content blocks and add them into your post. Plugins and themes are able to register their own, opening up all sort of possibilities for rich editing and publishing.
Go give it a try, you may discover things WordPress can already add into your posts that you didn't know about. Here's a short list of what you can currently find there:
Text & Headings
Images & Videos
Galleries
Embeds, like YouTube, Tweets, or other WordPress posts.
Layout blocks, like Buttons, Hero Images, Separators, etc.
And Lists like this one of course 🙂
---
Visual Editing
A huge benefit of blocks is that you can edit them in place and manipulate your content directly. Instead of having fields for editing things like the source of a quote, or the text of a button, you can directly change the content. Try editing the following quote:
The editor will endeavour to create a new page and post building experience that makes writing rich posts effortless, and has "blocks" to make it easy what today might take shortcodes, custom HTML, or "mystery meat" embed discovery.

Matt Mullenweg, 2017
The information corresponding to the source of the quote is a separate text field, similar to captions under images, so the structure of the quote is protected even if you select, modify, or remove the source. It's always easy to add it back.
Blocks can be anything you need. For instance, you may want to add a subdued quote as part of the composition of your text, or you may prefer to display a giant stylized one. All of these options are available in the inserter.
You can change the amount of columns in your galleries by dragging a slider in the block inspector in the sidebar.
Media Rich
If you combine the new wide and full-wide alignments with galleries, you can create a very media rich layout, very quickly: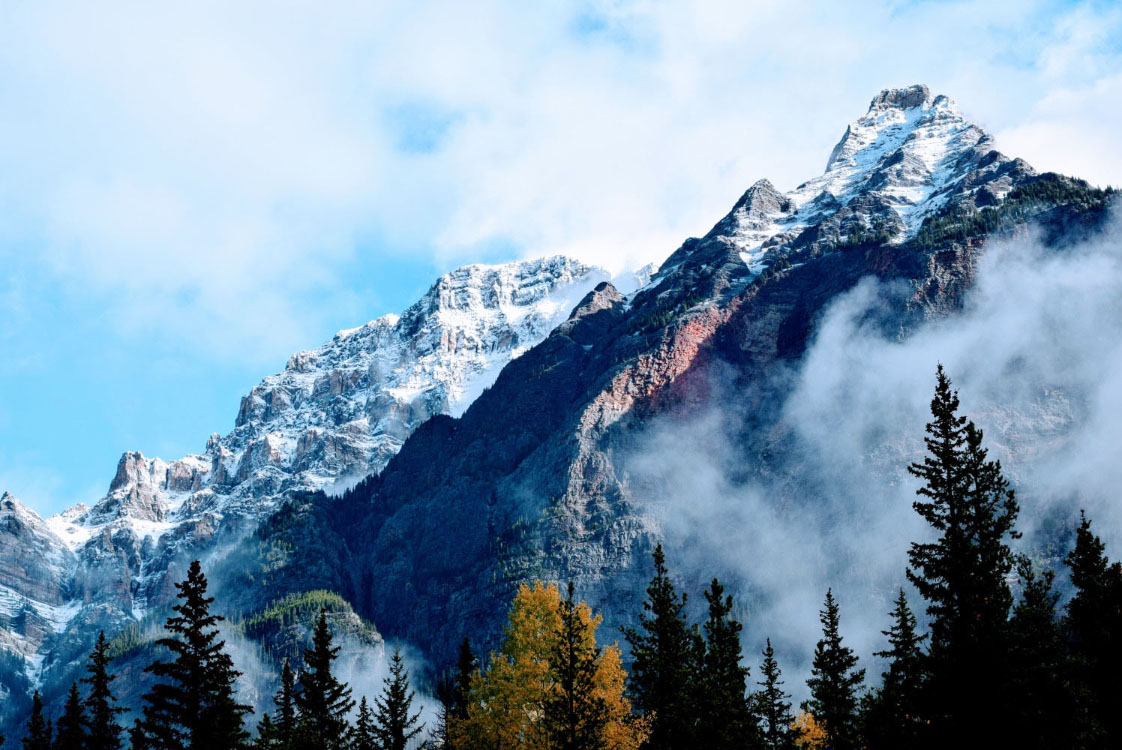 Sure, the full-wide image can be pretty big. But sometimes the image is worth it.
The above is a gallery with just two images. It's an easier way to create visually appealing layouts, without having to deal with floats. You can also easily convert the gallery back to individual images again, by using the block switcher.
Any block can opt into these alignments. The embed block has them also, and is responsive out of the box:
You can build any block you like, static or dynamic, decorative or plain. Here's a pullquote block:
If you want to learn more about how to build additional blocks, or if you are interested in helping with the project, head over to the GitHub repository.
---
Thanks for testing Gutenberg!